Fifth Third Bank Stadium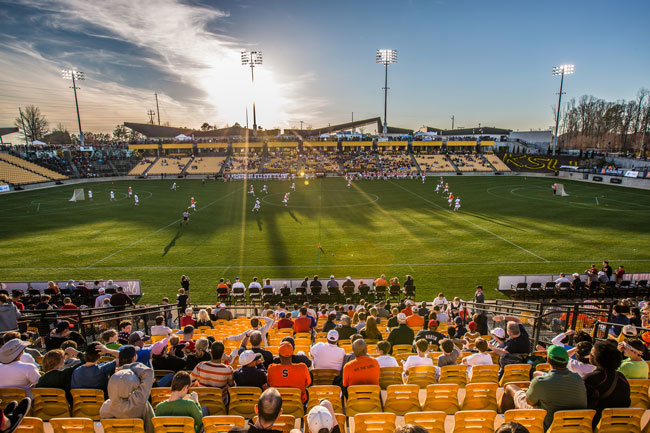 Fifth Third Bank Stadium opened on May 2, 2010 as part of Phase II of the KSU Sports and Entertainment Park. The stadium was renamed Fifth Third Bank Stadium on February 14, 2013. Through an innovative partnership with KSU Althetics, Fifth Third Bank, they became the official bank. The Stadium is the home of the Owls. Currently women's soccer and lacrosse host their matches in the stadium. In 2015 Owl Football begins.
In addition, the stadium hosts a magnitude of events including professional sports, concerts, festivals and corporate functions.
For more information on concerts, festivals, and events please visit fifththirdbankstadium.com.