About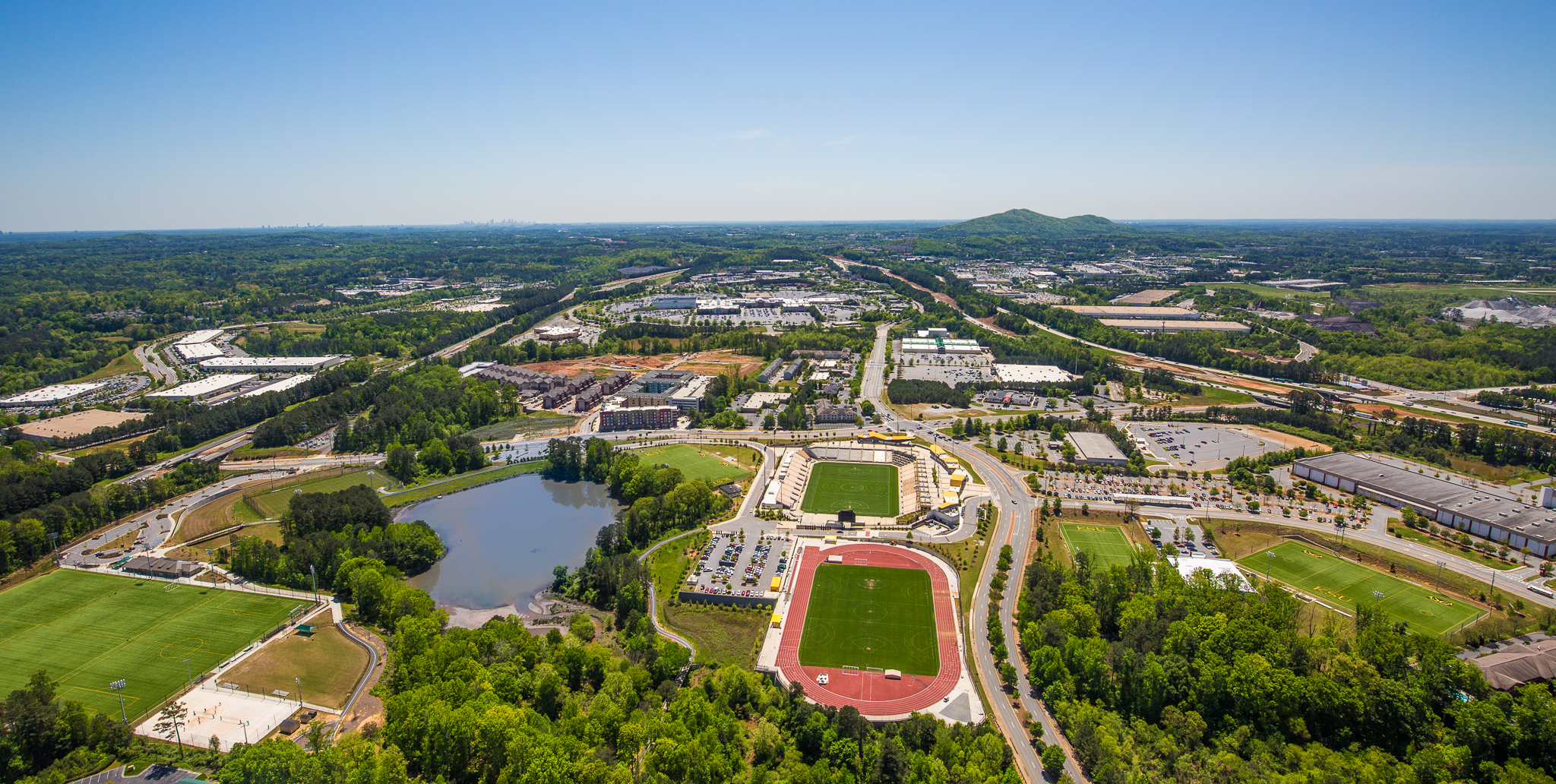 Creative leaders at KSU Foundation worked with KSU administration and local community leaders to create a multi-purpose sports and recreation park on an 88 acre package of land. Strategically located just 1 mile from KSU's main campus and less than .5 miles from both I-75 and 575, the park began construction in 2008. The vision was to develop a complex that would serve the growing student population's need for recreation space while to elevate the opportunities and status of the Athletic programs and enhance community outreach through programs, sporting events, concerts and festivals.
Built in three phases and completed in 2012, the complex has proven to be just what student leaders and KSU administrators hoped. This is a place to be proud of, where students and community can gather, where guests are invited to join in the games and where our owls can train and compete to be the best. This is the HOME OF THE OWLS!
Since completion, it is estimated that more than 1 million users have enjoyed these facilities. Teams representing more than 14 different sports have traveled from around the state, country and world to play on our fields. During the 2010 and 2011 seasons the stadium was home field for the women's professional soccer team, the Atlanta BEAT. We have hosted more than 10 nationally televised sporting events.
Since 2013, our student box office staff has sold more than 90,000 tickets to non-KSU events including concerts and festivals. We have worked with Cobb Sports Alliance and Atlanta Sports council, local and national promoters to help attract professional and collegiate sporting events. Tournaments have attracted hundreds of teams from throughout the SE to Kennesaw. The economic impact for Cobb County by visitors to our events has been calculated to have eclipsed 10 million within the past two years!
In 2015, KSU will kick-off its inaugural football season. Following a successful exploratory committee led by Vince Dooley, KSU students voted to support OWL Football, Kennesaw State University will play Division 1 FCS football in the Big South conference.
Through all the our endeavors, we are focused on managing our facility according to these 5 guiding principles:
Maximize our multi-purpose facilities for the benefit of KSU students, enhancing the quality of life for our community.
Provide exceptional guest services and intentional KSU branded experiences for our patrons every day.
Exceed standards, utilize best practices, manage our events, maintain and improve our beautiful facilities in a fiscally responsible manner.
Cultivate student engagement, involvement and leadership opportunities through a sustainable entrepreneurial model that provides real-world experience and strategic academic connections to further the KSU mission.
Align our programs, events and services with partners who share our values and are committed to grow.
Park management, KSU Athletics, and the department of Sports and Recreation all work in tandem to program, schedule and maintain the park- each serving their own unique function and together ensuring that the Park is utilized to its maximum potential to elevate the quality of life for our students and our community.